It will take ~10 minutes to work through Section One
Supporting Organisations Working with Veterans
A very warm welcome to this page. As a member of an organisation employing and/or supporting veterans, you'll appreciate the strengths and values they bring to your organisation, team or workplace.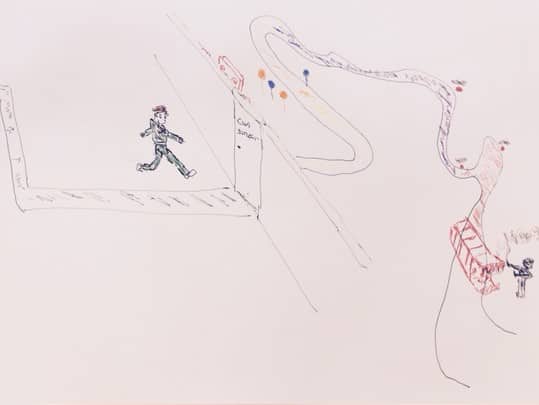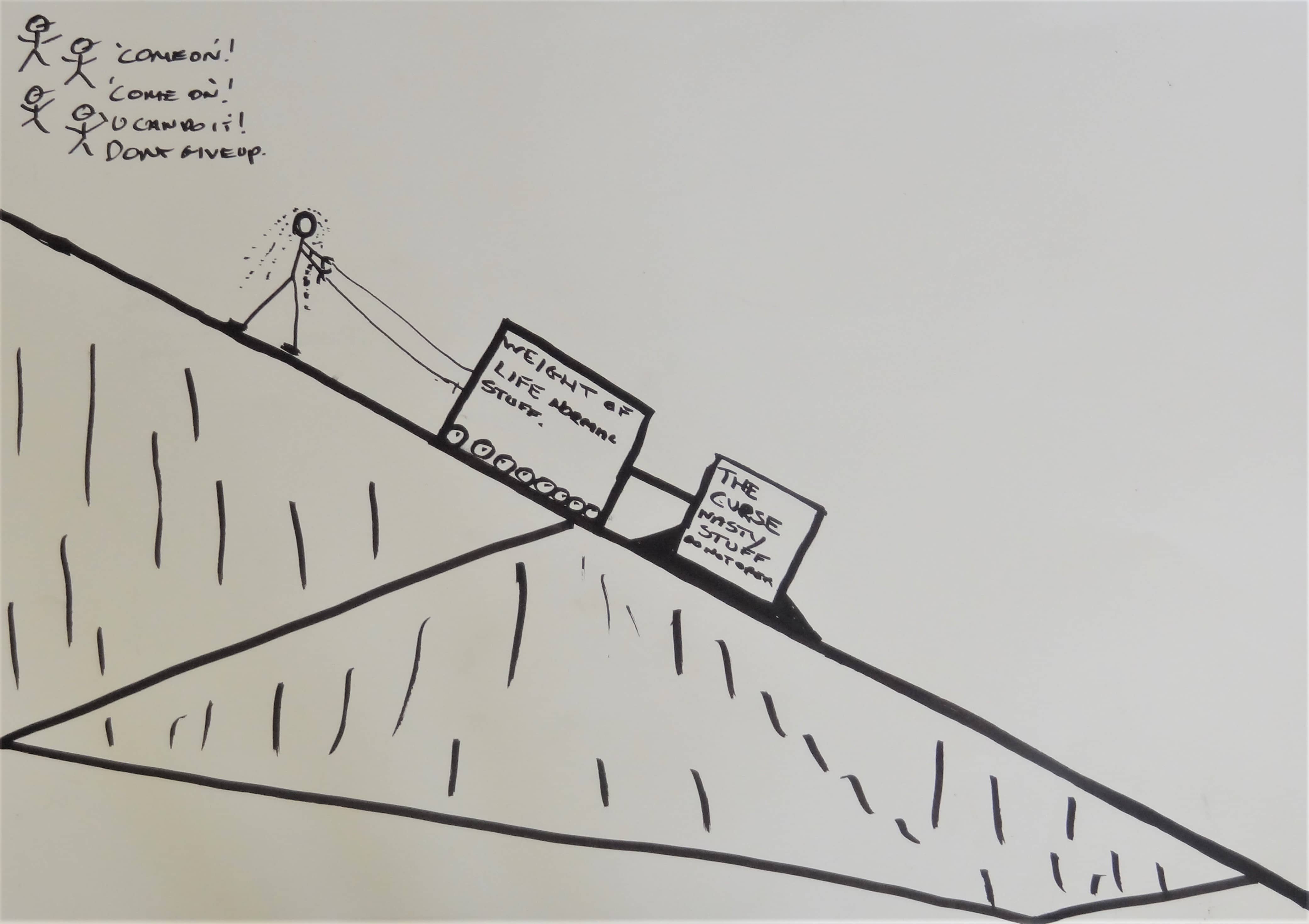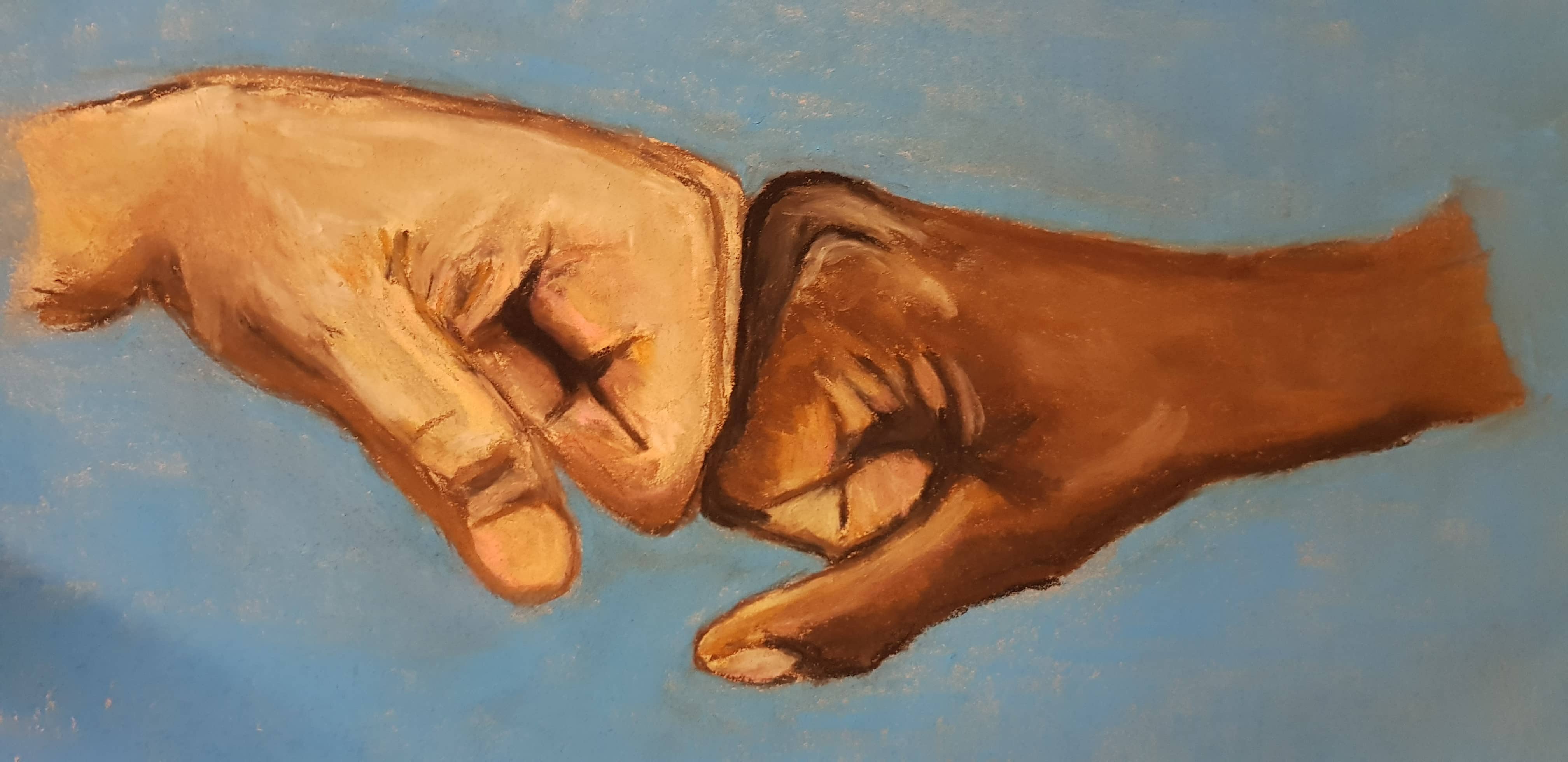 These images were created by veterans during art therapy as part of their recovery journey.
They've been shared to raise awareness and to help others understand.
This resource aims to equip you with a greater awareness of the key issues that impact veteran wellbeing and offer practical strategies to support you in your work alongside veterans.
As this resource is aimed at a wide readership, please pick the strategies that are possible and practical for your organisation.
The terms 'veteran colleague' and 'veteran participant' have been used to reflect this range of readership. Our hope here at Combat Stress is that you will find this a useful resource.
The strengths veterans bring to the workplace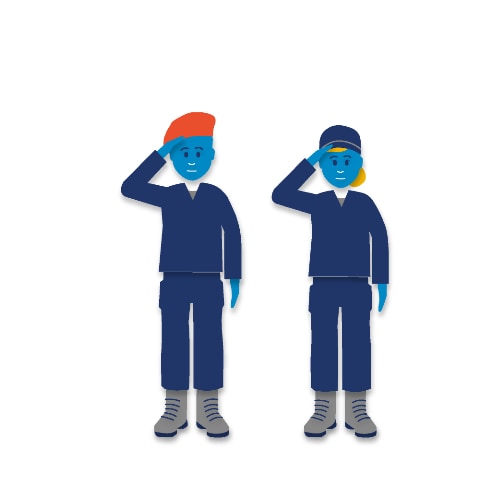 Veterans are an asset. The military experience will often enable veterans to thrive in their subsequent workplaces and they may be among the most well-equipped in a team to deal with pressure and crises. Depending on the nature of their service, former service personnel could be familiar with:
Improvising under pressure and a strong ability to problem solve.
Having the ability to follow through on assignments even under difficult conditions.
High sense of purpose, identity and pride.
Skilled at executing instructions methodically.
Can do attitude.
Ability to use humour and camaraderie to cope and maintain perspective.
Great team players.
Good at dealing with unprecedented challenge.
Sickness and absence record very low.
There are many more and these are all strengths that can be successfully drawn upon in the workplace.
What might challenge veterans in the workplace?
Transitioning from the military to a civilian workforce might provide some initial challenges due to cultural and structural differences:
Mission and procedures: veterans were taught to focus on a mission and to follow standard operating procedures or protocols to the letter. They may find it difficult if the 'mission' or protocols are unclear, or if others do not follow them appropriately.
Civilian culture and mission priority: There is often a different sense of urgency within the civilian workplace. In the military, the tiniest of details can be the difference between life and death. Work is therefore conducted with life or death urgency with the mission, rather than personal needs, being the priority.
Roles and expectations: The military functions like a machine, each cog in that machine with a defined role that determines the success of the whole. Veterans are therefore used to having clear roles and objectives and may struggle with ambiguity, or others not seeming to fulfil their roles and responsibilities
Leadership and teamwork: Veterans have high expectation of leadership and are used to being led by decisive leaders who have literally 'earned their stripes' and know their stuff. They more often than not have good leadership skills of their own too and are used to working within teams where they know each person 'has their back'.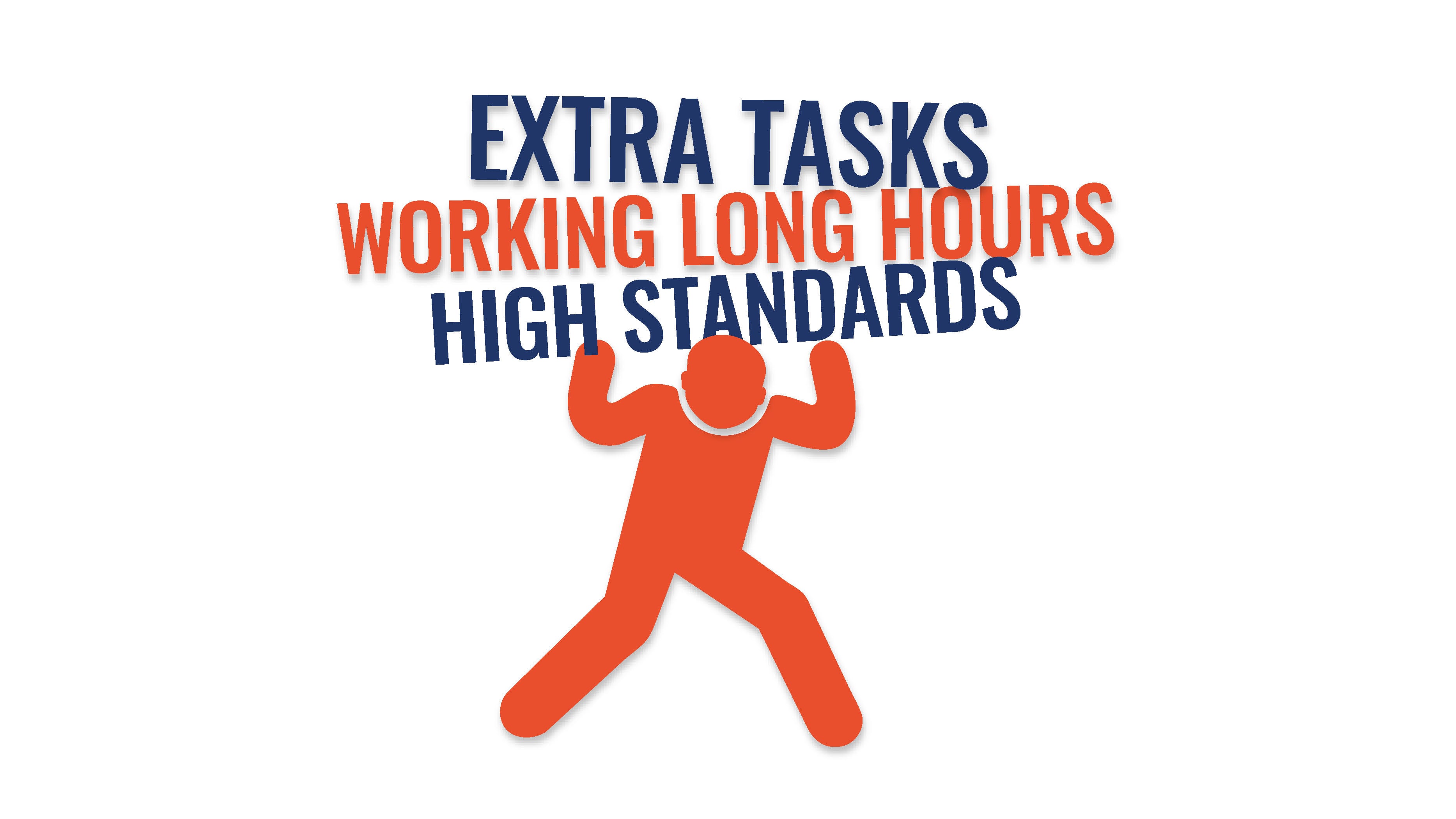 Potential difficulties veterans may have at work
While their specific strengths, skills and experience equip veterans to thrive within organisations, their values and very strong work-ethic could lead to some imbalance at work.
For example:
taking on extra tasks
working longer hours
expecting unsustainably high-performance standards and precision from themselves and colleagues
Undiagnosed mental health difficulties
Thankfully, most veterans leave their service enriched by the experience, with a wide range of valuable skills to bring to their civilian life. However, a small but significant proportion of former servicemen and women struggle with a range of mental health problems, this can include: anxiety, depression and post-traumatic stress disorder (PTSD). You can find out more about each of these topics, and how veterans can cope with these problems, in our other self-help guides.
With all employees, mental health symptoms need to be identified as such before help can be sought, or treatment accessed. Symptoms such as low mood or sleep difficulties can persist for a long time before they reach a threshold that impacts on functioning. Veterans may be more used to functioning to a high level with very little sleep, and often work more when they are emotionally struggling, not less.
You can play an important role by increasing your awareness of the signs of emotional distress and feeling confident to raise the topic (more information coming up).
Traumatic experiences both before and within services
Many former-military personnel have endured traumatic experiences as part of their service. Some will have witnessed multiple traumatic events. Many individuals can process and integrate these traumas over time, others require support to do so.
Potential difficulties expressing/dealing with emotional distress
Veterans can understandably find it difficult to speak about their traumatic experiences and their mental health. Self-medication through use of alcohol or substances is common, particularly for those with undiagnosed PTSD. The military has historically had a culture that encourages emotions to be dealt with using alcohol to decompress and veterans may not have had the opportunities to deal with emotions in healthier ways.
This information was published on 30 October 2020.
Is there someone I can call and talk to?
Our Helpline is open 24/7, please do not hesitate to call if you need someone to talk to or any guidance.
Combat Stress 24/7 Free Helpline 0800 138 1619.
If you require more urgent help, either yourself or a member of your family feel unsafe, please contact your GP or telephone 111.